Sometimes gardening seems daunting if we are beginners, but if we have products like Seedsheets for gardening purposes which makes our work a bit easier as suggested by its name.
Seedsheet is the product that contains curated seeds for planting organic and non-GMO seeds that are packed in a biodegradable, dissolvable sac which facilitates easy sprouting and growth of seeds.
What is Seedsheet?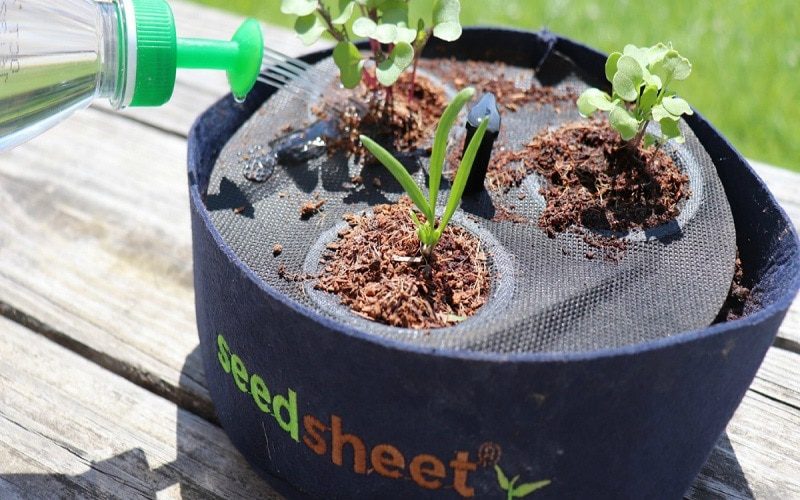 A Seedsheet is an organic or non- GMO herb garden that comes in small curated pouches. Seedsheets are healthy and very interesting herb gardens you get this in a box in which each box is able to produce worth 92 dollars, which is an incredible product.
A single sheet contains six herbs of different varieties like cilantro, parsley, dill, onion greens, basil, and sorrel, and the most important thing about these sheets is that we don't need to go for weeding; just we need to water the herbs.
Sometimes it seems complicated to use these sheets; this is because we are less experienced in gardening and agricultural techniques.
We just need to place these seed sheets in a pot containing soil and add water when we get alert from it.
More About SeedSheet
Go Herbs Seed Sheet: the grow your own or (GYO)herbs garden kit contains six different types of herbs which are used for fleshy concocted recipes' contain onion greens, cilantro basil, dill parsley, and sorrel, these very herbs are used to add taste and spice to various homemade dishes.
GYO Caprese: this sheet contains the best mixture of glacier tomatoes and sweet basil and this very combination is used for the preparation of Italian recipes.
Who Can Buy these Seedsheet?
People who live in small houses with a very small space even those living in large ones can use this sheet, also if you are a student, you can use it for growing homemade herbs. 
How to Use Seedsheet?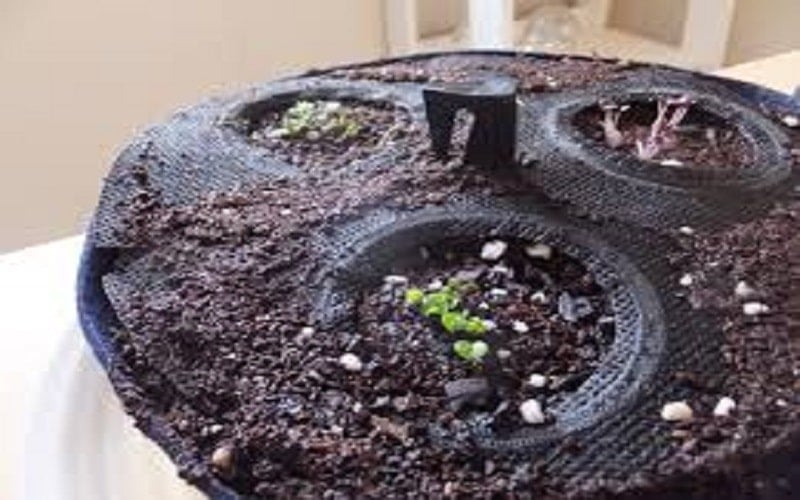 Just what we have to do is all to place the sheets in soil with seed facing soil and then flatten the seed sheets with your hands and make it plain.
Dissolve the Pouches: In order to dissolve pouches, we need to water them for ten seconds and then wait for thirty seconds so that pouches dissolve and then repeat the same to dissolve them completely.
Place in Sunlight: We need to place the seeds in sunlight on a patio or window mill where sunlight reaches and it contains information packets with information when to harvest the plant.
Benefits Of SeedSheet
Save Money: Seed sheets help you to save money by yielding that overcomes the price of seeds. Almost 40 days of time, it starts giving its first harvest, approximately one produce gives around hundreds of dollars of produce.
But if the harvest fails it will yield less produce, as long as you follow the information in pouches it will help us in maximum productivity.
Save time: In order to save time we need to buy the seed sheets instead of buying the seeds alone as it contains an expandable.
Pros:
Seedsheets Won't Require Weeding: It comes with a weed-blocker fabric that prevents weeds from growing. Not just that the non-woven polypropylene prevents the water from dipping through which prevents the growth of mould.
When the growth cycle is over the weed-blocking fabric can be re-cultivated making it environment friendly and waste-free.
The Seedsheets come in multiple set sizes and you can always choose one of your choices: The choices are customizable and once chosen the seed sheet is built and delivered to you by the company.
No pesticides or herbicides are needed: Yeah you read it right. Using the principles of sustainable farming, seed sheets need no pesticides or herbicides. The plants are grouped in pairs to attract necessary pollination. And on top of that, thanks to weed-blocking fabric there is no need to spray chemicals to control weeds.
Cons:
On average, it takes 40 days for seed sheets to yield it's first to produce. And this long wait isn't considered ideal if you want to have healthy and fresh produce in your diet immediately.
Indoor growth isn't as effective as outdoor growth. Some seeds, such as herbs and salad may grow indoors if exposed to good sunlight via a window, but still, some would require more light which makes it a little less effective for indoor growth.
Where to buy Seedsheet?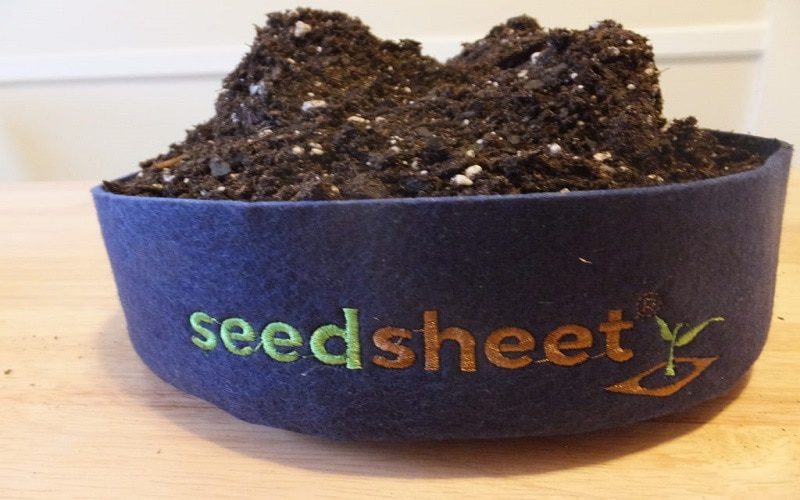 The best place to buy a seed sheet is it's the official site. If brought from the official site, you avail money-back guarantee of 30 days, giving you enough time to test it. 
Frequently Asked Questions:
Is it produced naturally?
Yes, all herbs produced using seed sheets are 100% natural.
What if I buy seed sheets from a 3rd party website?
You can it from where ever you like. But since the official site provided you with a 30 days cash back guarantee, it's always recommended to buy from their official site.
In which size is the seed sheet available?
There's no default size. Seedsheets are customizable. While ordering the customer does provide dimensions and the company makes one for him. 
Does it take long enough to build a seed sheet?
It takes around 40 days to get a seed sheet made and delivered. Yes, it a long time but it is worth a wait.
How much time will it take for the seed sheet to start producing?
It takes 30 days to yield the first produce. 
Should I spray chemicals while I grow my herbs?
No, it's not required.
Conclusion
Seedsheets is a must-buy product for people who love herbs. Not only does it allow you to make your own herbs but also you will be satisfied that they are fresh, safe, and cheap. A person who is health-conscious and love homemade food, this one is for them.