Turbo VPN Review – Is This Free Vpn Safe For Android and iOS?
VPN is a common term in 2022. VPN tools have become a must-have for every internet user. The reasons are many behind this. For all those who do not know what VPN is? Let me tell you that VPN stands for Virtual Private Network. It is a service that protects your internet connection and privacy online. It creates an encrypted tunnel for your data, protects your online identity by hiding your IP address, and allows you to use public Wi-Fi hotspots safely. VPN provides an encrypted tunnel for transferring data to and from your device and the host site. This removes all chances of spying and snooping on your data. Even your internet service provider (ISP) can't access your data or track your activities.
Whether you are surfing the internet for mere entertainment or using it to share important files and information, everything is end-to-end encrypted with a VPN. So you don't have to worry about hackers and cybercriminals.
Today, there are hundreds of VPN Service providers in the market. I have personally tried and tested most of those VPNs. After that, I reviewed some of the most viable VPN. Turbo VPN is one such popular VPN name. And here is the Turbo VPN review. In this Turbo VPN review, I will discuss some of the important areas that will help you to decide whether to choose Turbo VPN or not.
What Is Turbo VPN?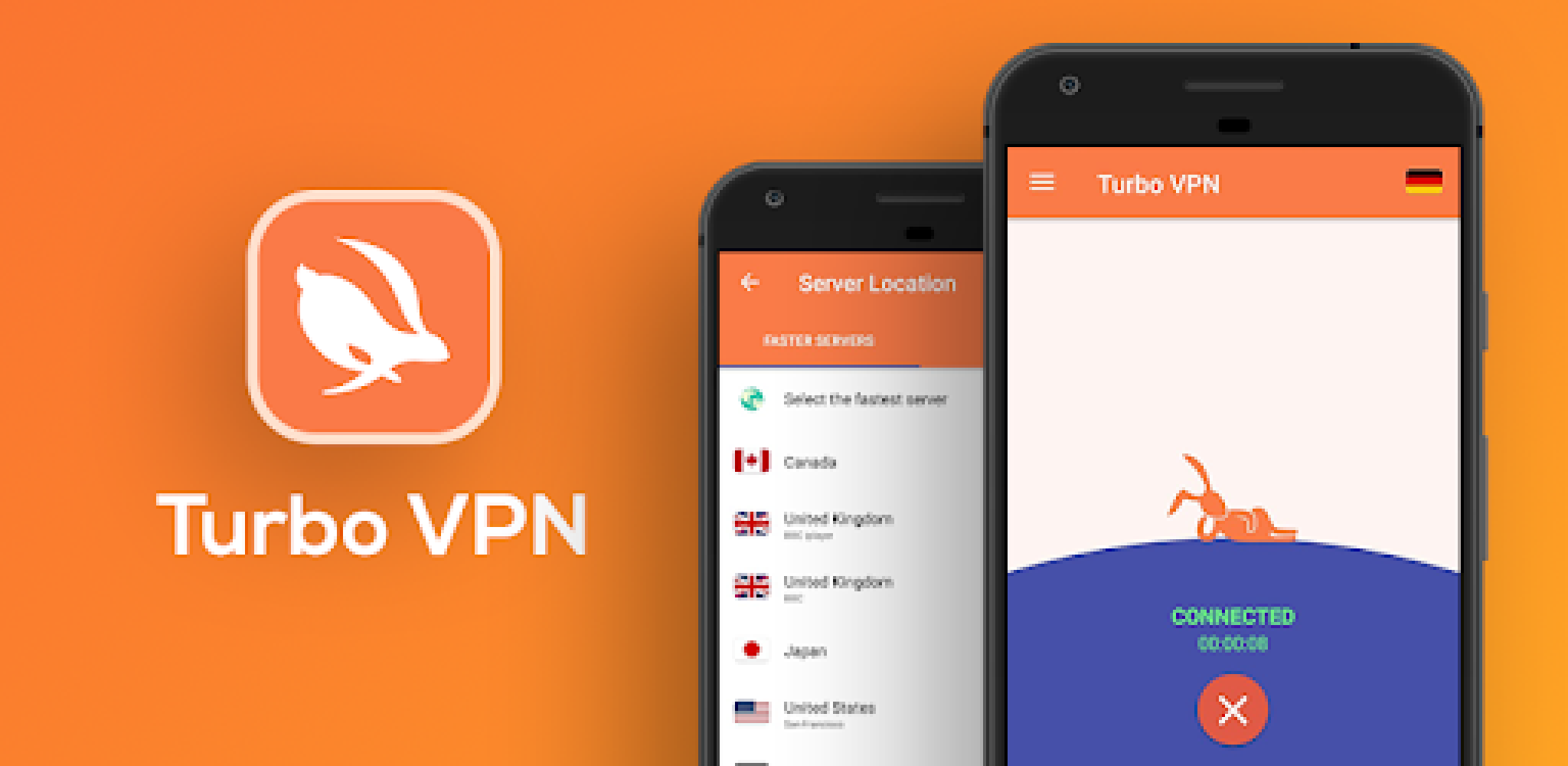 When talking about VPNs for Android, TurboVPN will probably take the crown as the most popular one. Believe it or not, this provider has over 100 million downloads on the Google Play Store, which is drastically higher than ExpressVPN and NordVPN combined.
Furthermore, with its rating of 4.6 stars on Google Play, it sounds like a pretty good free solution for mobile phones. Being a free provider, yet so highly rated, TurboVPN leaves other providers behind, at least when it comes to the mobile market.
So, if you ask us what exactly is this provider, our answer would be this – the most popular Virtual Private Network for Android. Another question is – how good is it? Or perhaps, is it ANY good? We've yet to see that in our comprehensive review of TurboVPN.
Turbo VPN: Functions
| | |
| --- | --- |
| Free VPN Rating | High |
| Paid VPN Rating | Low |
| Platforms | Android, iOS |
| Speed | Average |
| Encryption | 128-bit |
| VPN Protocols | OpenVPN, IPsec |
| Torrenting | Yes |
| Netflix | Paid version only |
| Keeps logs | No |
| Shows ads | Yes |
| Customer Support | 24/7 |
| Price | Free plan/$4.17—$11.99/m |
Features of Turbo VPN
1 Account, 5 Devices – Subscribe to one account to protect 5 devices simultaneously, you can even share with your partner and family.
User-friendly. Intuitive Design – With just one click, you can explore the world and enjoy a reliable and secure internet connection. Start your internet journey with Turbo VPN now.
24/7 Expert Support – Contact our 24/7 live customer service anytime, anywhere. Our expert will answer your questions in all languages.
Strict No-Log Policy – We don't track or collect any information such as your personal details, browsing history, traffic destination, and more
AES-256 Encryption – Protect your online privacy with the strongest standard of VPN encryption
Wi-Fi Protection – Surf the internet with anonimity and privacy under public Wi-Fi
Anonymous Browsing – Browse your favorite website and content anonymously
ISP Throttling Detector – Detect and prevent ISP throttling. Stand for net neutrality
Private DNS & Leak Protection – Protect your DNS queries and online traffic by making your own private DNS
Turbo Speed – Surf the internet with incredibly fast internet speed
Reason To Choose Turbo VPN?
Turbo VPN review is incomplete without discussing its features. So without any further ado, let's begin with the key features of Turbo VPN:
Hide Your Location And IP
Turbo VPN let you surf websites anonymously and enjoy access to your favorite content even though it is geographically restricted. Turbo VPN masks your IP address, as a result, no one can trace your activity on the web.
Unlimited Video Streaming
Turbo VPN also offers you unlimited video streaming so that you can easily watch the content without any geographical restriction. There is no bandwidth limitation while you stream videos with TurboVPN.
Enhance Gaming Experience
Turbo VPN helps you to reduce ping time and improve lag while gaming. At the same time, overcome geo-blocking by replacing your IP address with an alternate one located in whatever region you want.
Even there are some banned games for example PUBG. You can also enjoy PUBG smoothly with the help of Turbo VPN.
Secure Public WI-FI Connection
Free public wifi is the home for hackers. It may seem exciting to use Free Wifi, but it is the most common targeted place for hackers. With Turbo VPN, you can use free public wifi and your geographical location and search history as well as your Internet browsing are concealed.
Data Encryption And Security Protocols
Turbo VPN uses military-grade encryption and other protocols like IPSec and OpenVPN to protect your devices. Data encrypted through many forms of protocols such as IPSec, TLS or SSL to ensure the security of the user's privacy. VPN helps to secure and encrypt all in and out traffic. It makes your business or personal website, conversation and banking transactions much protected.
Kill Switch Protection
Kill switch is an additional privacy feature added on Turbo VPN. It helps to detect any change in your connection status such as IP address. It kills access to the internet once a change in your connection status is detected.
Fast Transaction Speed
Using VPN allows you to experience a faster transaction speed than normal internet browsing. It helps to keep your web browsing & search history private. Another great feature of the Turbo VPN is that it provides complete anonymity. You can browse safely and privately no matter if you an indoor or outdoor environment.
ByPass Geo-Blocking Content
One of the most useful Turbo VPN features is that it can help you bypass geo-blocking content. When you start using the VPN, it provides you with a server that can be located anywhere in the world. And when you start browsing with the VPN, it will make it appear as you are browsing from another location (the one where the server is located). This makes the restricted content hosts bypass you assuming your virtual location as the real one.
Supports Multiple Devices
Turbo VPN provides software and application for multiple devices like macOS, Windows, iOS, and Android. For Android devices, it also provides a lighter version of the app called Turbo VPN Lite.
Pros and Cons
How Much Does Turbo VPN Cost?
PLANS
FEATURE
PRICE
1 MONTH PLAN
 All Basic Features
 Access 22000+ servers worldwide
 No logs policy
 99.99% Secure private browsing
 24/7 customer support
$ 11.99
6 MONTHS PLAN
 All Basic Features
 Access 22000+ servers worldwide
 No logs policy
 99.99% Secure private browsing
 24/7 customer support
$ 6.67
(Save 44%)
12 MONTHS PLAN
 All Basic Features
 Access 22000+ servers worldwide
 No logs policy
 99.99% Secure private browsing
 24/7 customer support
$ 5.00
(Save 58 %)
24 MONTHS PLAN
 All Basic Features
 Access 22000+ servers worldwide
 No logs policy
 99.99% Secure private browsing
 24/7 customer support
$ 4.17
(Save 65%)
From the above table, you can have a glance at the Turbo VPN price and plans. For payment, Turbo VPN offers two options, i.e; Credit Card and PayPal. Turbo VPN also provides a 7-day money-back guarantee.
Turbo VPN Servers and Locations
According to the website, Turbo VPN has 21 000+ servers in 45+ countries — if you subscribe. When you launch Turbo on Windows, it says 22000+! In the App Store preview, it says 10 000+ for Turbo VPN iOS.
So, which is it? Now, other Turbo VPN reviews point out to those numbers being highly unlikely.
We've also come to the same conclusion.
Free Turbo users can pick from seven countries:
Canada
Netherlands
United Kingdom
United States
India
Singapore
Germany
Inclusivity-wise, it's not a great selection, but it's passable. We also browsed through the VIP section of countries available for the premium plan.
Here's what we've noticed:
The US is the only country with VPN servers across multiple cities. The UK, Germany, France, Italy, and Singapore have two cities each. Obviously, the distribution could be much better.
Turbo VPN and Streaming Services
So, what about that Netflix and BBC iPlayer exclusive content? Turbo VPN has a tab with special streaming VPN servers, such as:
Hotstar
Hulu
Netflix (the US and Japan)
Disney+
Sadly, they're all premium-only, so we couldn't test them with our free license. We tried to unblock BBC iPlayer via the two available UK servers and failed.
According to Turbo VPN reviews from premium users, however, the tool can unlock most of the streaming services. Still, they have pointed out some connection issues. So, premium service doesn't necessarily mean stable service. 
Does Turbo VPN keep logs?
Turbo VPN claims to be a no-logs provider. According to its privacy policy, the following data is NOT collected:
Name, address, phone number, etc.
Payment details
Activity logs (browsing history, DNS queries)
Connection logs (IP address, timestamp)
However, Turbo VPN collects:
Your email address
Any information you giveaway when contacting Turbo VPN directly
Connection-related data (VPN location, your country, your ISP)
As you can see, Turbo VPN collects more than minimum. What's more, it shares data with third-parties and allows them to collect data via the ads.
This might look rather OK, but you should remember that Turbo VPN used to log much more a couple of years ago before starting the premium VPN business. They may have such data if you've been using Turbo VPN when it was completely free.
Do I recommend TurboVPN?
Given what I've seen, would I recommend TurboVPN to a friend? Probably not. Let's look at why that is.
First off, there's the privacy policy. TurboVPN logs a lot of data, including:
The app you're using and its version
VPN connection timestamps (date, not the hour)
Destination VPN server
Your originating country
Your ISP
Used bandwidth
Diagnostic reports
Crash logs
Speed test data
Then there's the fact that the service calls itself TurboVPN while providing the worst speeds I've ever experienced. The speed on TurboVPN is bad. I couldn't even measure the speed in Mbps – it had to be Kbps.
Then we have a poorly designed app, with zero options. TurboVPN doesn't offer any features beyond the VPN connection itself. No ad-blocker, no kill switch, no split tunneling, no torrenting.
Then there's the price. $11.99 monthly… that's a big ask in my book. Even the two-year plan is more expensive than many well-established and high-quality VPN providers
The only positive is that TurboVPN performed pretty well in terms of unblocking streaming sites. Though the (awful) speeds meant I had to wait a long time for the streams to buffer. But once that happened, whatever I was watching played pretty smoothly. But while that may be the case, a far superior streaming experience is available from almost any other VPN provider and at a better price.
Simply put, TurboVPN is not recommended. You can do a lot better, and for a lower price.

Frequently Asked Questions
Do Turbo VPN offer a free trial?
Yes, Turbo VPN provides a one-time 7-day free trial for the new user, you can enjoy optimal and specific (such as Netflix) server and no-ADs service. Regardless, you are free to cancel your subscription anytime within the trial period in order not to be charged.
How to find the best server in Turbo VPN?
Android:
Go to the top right corner and click the "Globe" icon. We recommend selecting the top server as it is the server that provides the fastest connection based on your current location. Alternatively, you could pick the country where you want the server to be.
iOS:
Go to the top left corner and click the "Menu" button. Tap the Select Server and pick the country where you want the server to be. We recommend selecting the top server as it is the server that provides the fastest connection based on your current location.
Why do I need Turbo VPN?
VPN stands for a virtual private network. It allows you to browse anonymously online with a fast, secure and reliable internet connection. Turbo VPN can protect your privacy and give you access to safer online experience. For example, it can:
1. Protect your confidential information and safely connect to any WiFi.
2. Protect your internet privacy while using BitTorrent and Peer-to-Peer (P2P).
3. Bypass geo-restriction and unblock streaming services from all over the world.
4. Obtain cheaper Online shopping deals/ cheaper Flight tickets.
5. Protect you against ISP monitoring or beat the hackers.
Is Turbo VPN safe for me?
We are using military-grade encryption to hide your internet activity from snoops. Your data is undecipherable to prying eyes while in transit. Moreover, Turbo VPN doesn't keep connection or activity logs, we never share your details with anyone.
Does Turbo VPN hide IP address?
Turbo VPN is capable of hiding your IP address. However, the free version doesn't have a kill switch. This means that your data may leak in case of a VPN connection failure.
Top 3 Alternatives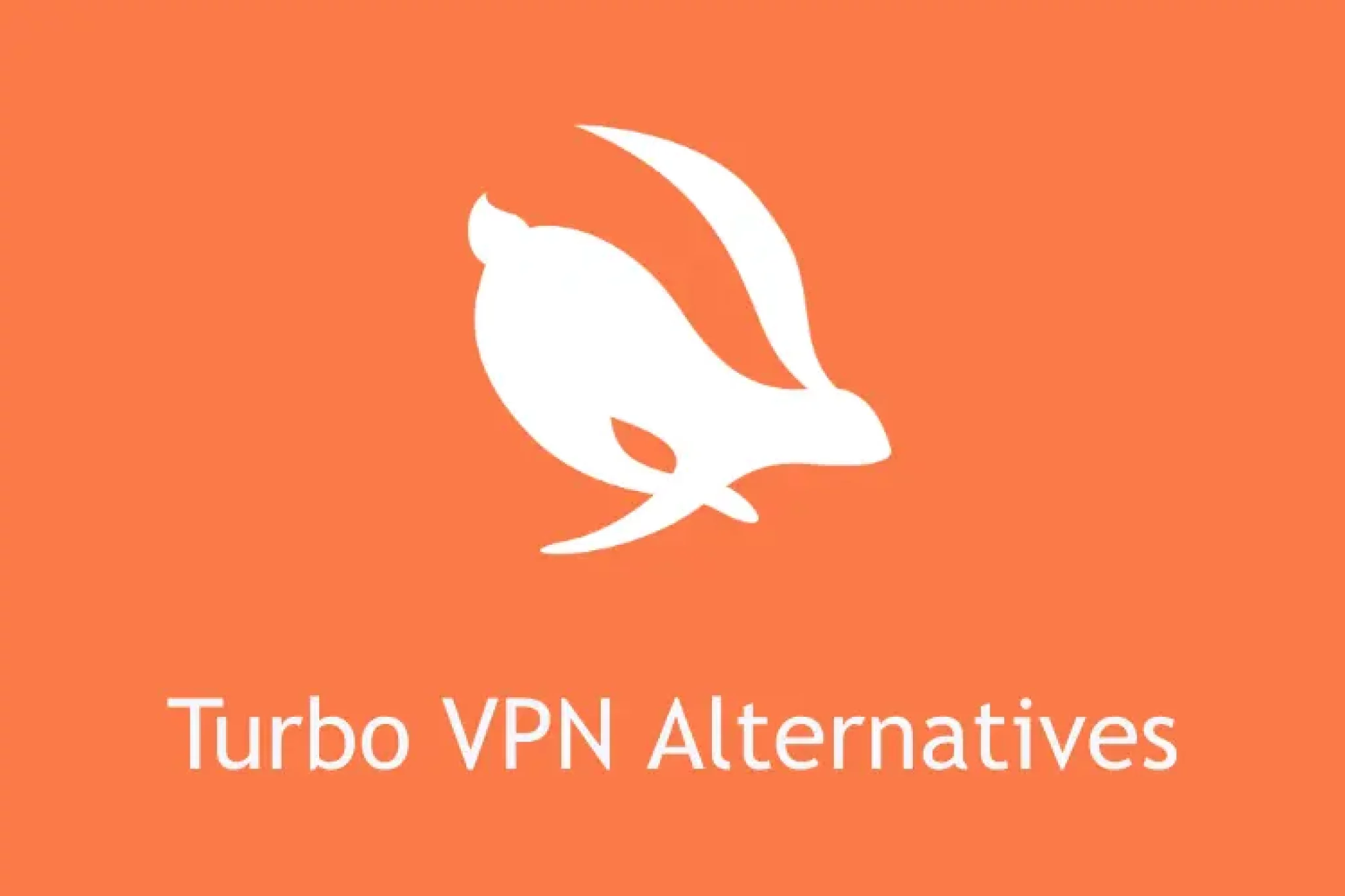 NordVPN – the largest and cheapest VPN. It can be used for free in two ways.
CyberGhost VPN – a great one-size-fits-all VPN that offers a free trial and dedicated servers for anonymous torrenting and streaming.
ProtonVPN – a free VPN that allows you to use its full version for free for 7 days. Its full version provides maximum privacy and data protection.
Bottom Line
This VPN is one of the best-rated free VPNs due to its excellent quality and service. With it, you get added security while having access to restricted content in some countries. In short, this is a highly recommended option for anyone who wants to get into the world of VPN.
However, if you are looking for a professional VPN or one with more features, we recommend that you option for a paid VPN provider. Once you know all these aspects and put them in the context you need