A few months ago, working from home all day, every day might have sounded like a dream. Wake up, roll into your "office," and you don't even have to worry about getting dressed properly!
In reality, it's only taken a couple of weeks for most of us to realize that working from home has its own unique challenges.
Maybe turning your dining room into a makeshift office wouldn't be so bad if you weren't also stuck in the house after-hours too…
Social distancing and work from home orders may not be going away any time soon, so it's important to prioritize BOTH your mental health as well as your physical health in these difficult times.
Need to make your home a comfortable working space, but don't want to shell out major bucks to build in a permanent office space?
Here are five simple ways you can stay sane while you're working from home and be comfortable doing it!
1. Create A Quarantine Soundtrack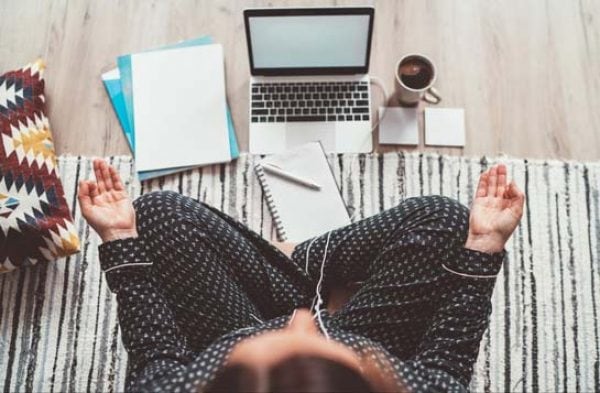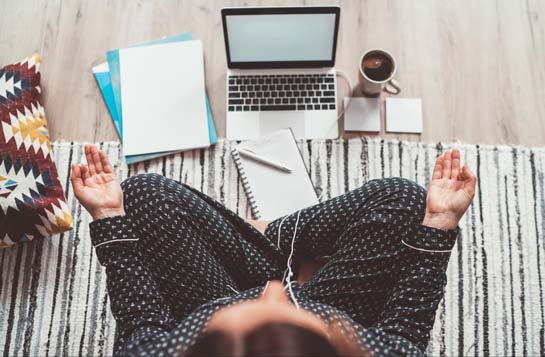 Building a work from home playlist is one of the easiest (and least expensive!) ways you can make your social distancing shifts more bearable.
Not only can music help improve our problem-solving skills, (boosting productivity!), it's also far more enjoyable than working in silence! Experiment with what works best with your working style, and you might even discover some new tunes while you're at it.
2. Get Some Fresh Air When You Can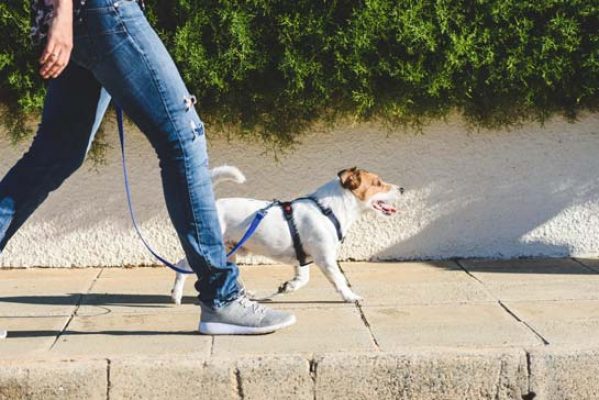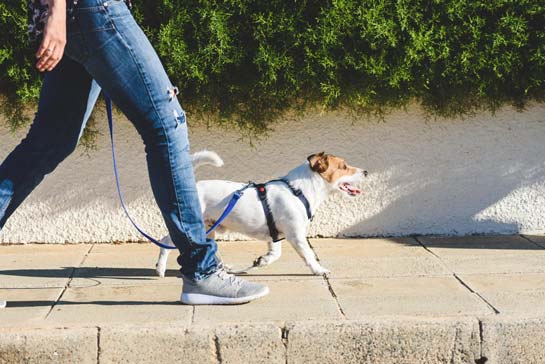 Stay at home orders are about staying safe, but with the right precautions, it's still possible to get a healthy dose of fresh air from time to time.
Build 10 or 15 minute breaks into your work from home schedule every hour where you can get up and stretch your legs, preferably outside. Even if you just walk around the back yard or to the mailbox and back, breaking up the monotony of being stuck inside will be good for your mental health!
3. Make Sure You're Working From An Ergonomic Chair with BetterBack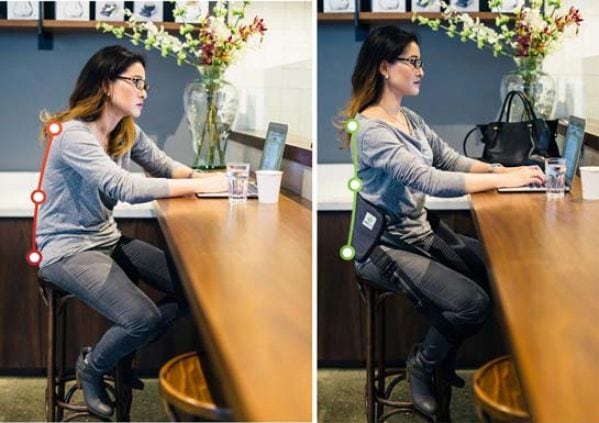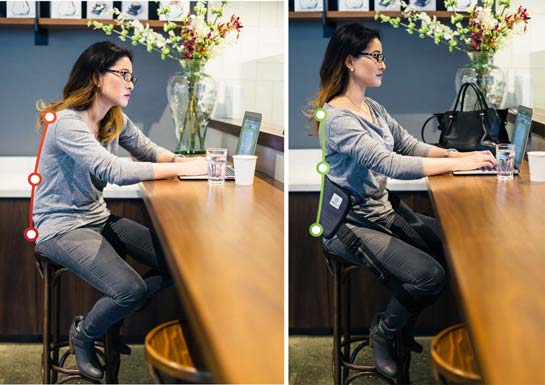 You may not have realized just how grateful you were for your work chair at the office until you had to spend 7 or 8 hours every day working from whatever surface is available in your home…
Ergonomic chairs can be expensive, and even then, you only benefit from them when you're sitting in that specific location. Because of its lightweight portability, BetterBack works by making virtually every seat ergonomic.
BetterBack works by keeping your spine in the position that it naturally wants to be in, no matter where you are – at your desk, on your couch, on a plane – anywhere! BetterBack supports the whole spine (including the pelvic area), providing instant relief for people who may not realize their posture is triggering chronic discomfort.
Instead of focusing on the wrong parts of our posture, BetterBack helps to reduce back pain by stabilizing the pelvis and restoring the spine's natural curvature.
With BetterBack, you can take posture support with you everywhere you go. It may be hard to believe, but most people don't even notice when you're wearing it. Not only have the knee cushions been designed so that force is evenly distributed and comfortable for people who have knee problems and back problems, but other people will hardly even notice you have it on.
4. Set Boundaries With Your Time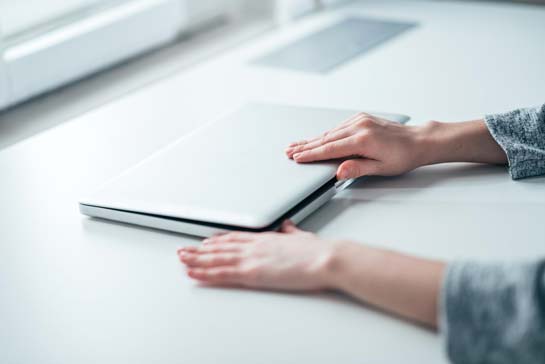 For many of us, work from home has become the new normal, and our offices have become synonymous with the places we eat dinner, watch TV, and generally decompress from our jobs.
Setting boundaries with your time may take a bit of trial and error, but being protective of the time you're "at work" and the time you're off can help you feel like you aren't working 24/7 over the next several weeks.
Start by turning off your email notifications at a certain point each night so you aren't tempted to check in on the job after hours. It may sound simple, but it could make a major difference in your self-care.
5. Shake Up Your Working Environment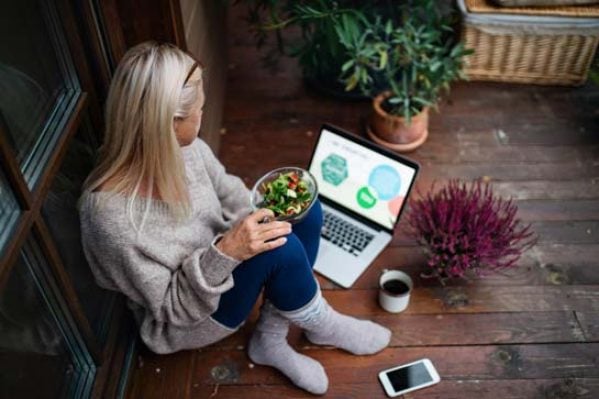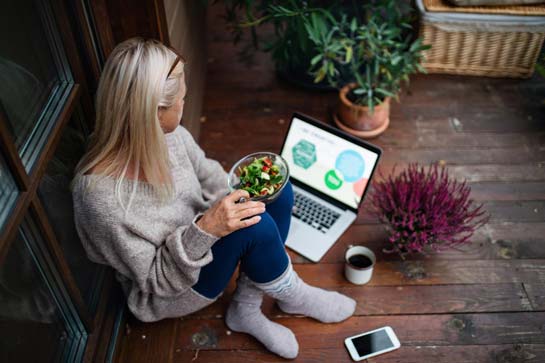 Sure, you can't go anywhere, but don't confine yourself to the same room day in and day out.
If you're used to working at the dining table or in a spare bedroom, try to rotate through different rooms in your house so you don't feel stuck in the same space. With BetterBack, you can make virtually every chair ergonomic, so you won't have to worry about finding a comfortable spot or being trapped at the desk or table you've been working off of.
Big Takeaways!
Change your perspective by trying out new areas to work in your home
Make your at-home work environment comfortable with specialized tools like BetterBack
Set boundaries with your time and have a hard stop!

Last Updated on July 22, 2021 by Mark