As our age goes on increasing our eyesight starts to get weaker and weaker, though ageing is a natural process that everyone has to experience once in life.
Our eyesight fades away because the lens in our eyes starts getting harder and therefore leads to the weakening of eyesight, only a few people are there who don't experience it.
As we cross 50's we start observing frequent changes in our eyesight, thus need to consult the doctor and follow his prescription of having eyeglasses. However, there are other methods too to deal with this problem.
Some aged people don't even go for appointments with doctors over years, just because they don't want to make time for it, for such people we have eye care vision check, it is designed in such a way to quickly check your vision without consulting the doctor for years just by using a small device on your smartphone.
Now we will know if this can replace your doctor or not.
What is an Eyeque Vision Check?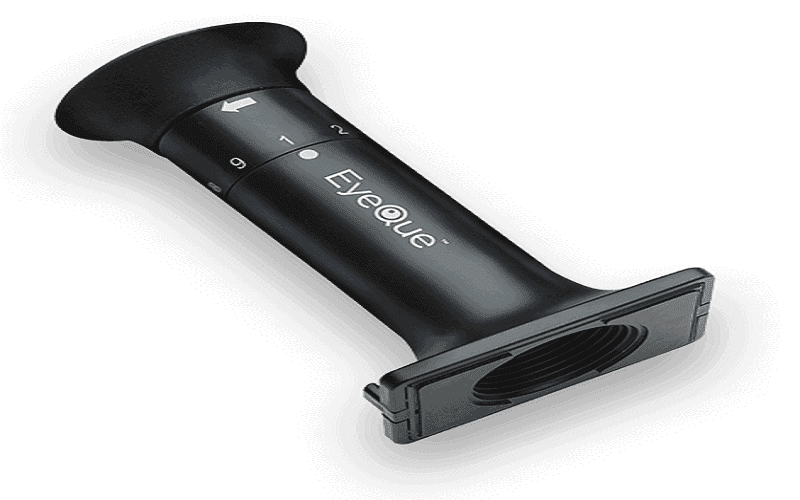 Eyeque vision check is a tool that is used by patients with weak eyesight to check their lens power to correct myopia, hypermetropia, and astigmatism .once you are done with the test; you are given a prescription for eyeglasses, only if you need them.
This device replaces optometrists which can check your eyesight multiple times and makes the job of doctors a bit easier and manageable.
EyeQue vision check is a device that completely turns our phone into a personal tracker for checking one's and functional vision test through extensive steps. It has MIT–patented technology that helps individuals to complete their vision test in just three minutes.
For this test you need to just attach the eyecup vision check device to your smartphone and follow the further instructions appearing on the screen, the test itself is kept simple for people and it's the same as a videogame, wherein the user needs to adjust the green and red light by using the buttons on your screen so that they can merge in one another to form a single yellow line.
How Does Eyeque Vision Work?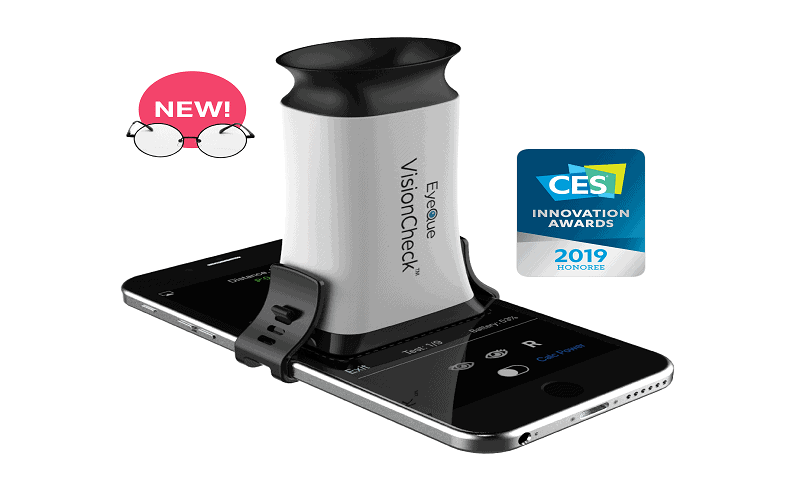 EyeQue vision check is a refraction measurement device that uses your smartphone and accompanying app to determine the power of your eyeglass very easily by doing so at home, after that you can order eyeglasses online by your choice with the PD check pupillary distance tool.
This test is a user administered so there is no medical prescription available and hence eyeque made up in term eyeglasses. You can use this test to keep a track of your vision once per month with snapshots. However you don't need to stay for this test only, you have to pay a visit to an eye doctor also, and this is because they have plenty of eye tests available for glaucoma.
The biggest benefit of this test is that it uses the same technology as that of optometrists and ophthalmologists. In brief, we can say that the vision tracker works on the principle of inverse shack Hartman.
Shack Hartman detectors are usually utilized in astronomy to calculate the strength of telescopes and in medication to observe refractive mistakes. But the actual technology is based on MIT-patent licensed exclusively to eyecup.
We can't go through the exact scientific working of this device in this review as it is quite hectic for readers to go through it.
How To Perform The Eyeque Test?
To conduct the measurement of the sight, we need to follow the test tab on our smartphone screen with the help of the app, after that, we have to switch on vision checker and click on the start button, then the blue light will start blinking on the screen and then we have to go for the scan option and select the device it locates and at the time of pairing LED on the vision checker turns solid blue and trust you won't be facing any problem while pairing.
Benefits and Features of Eyeque Vision: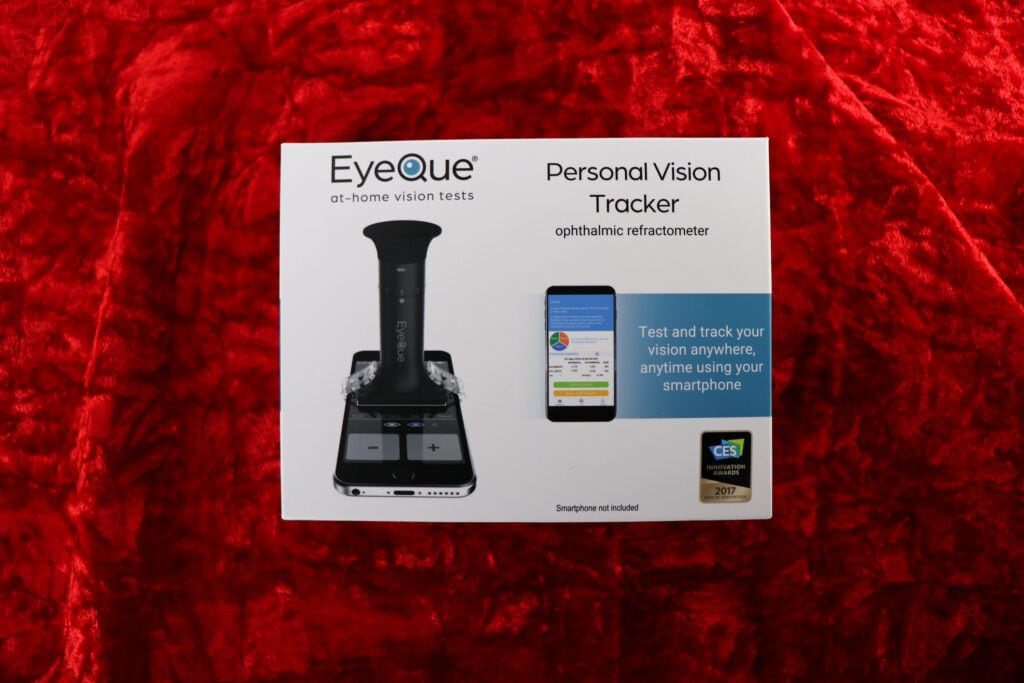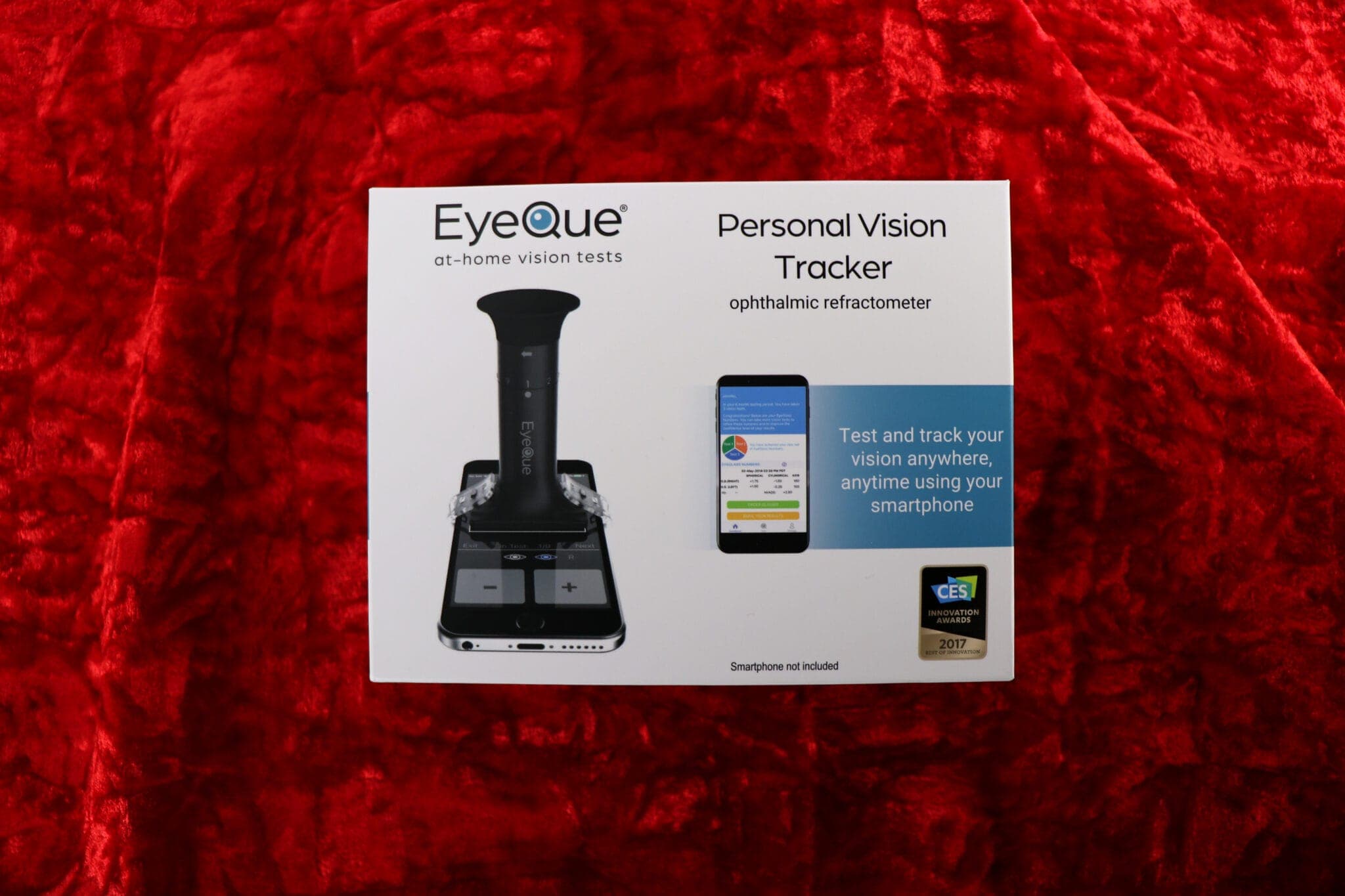 Used anywhere: this tracker can be used by anyone, anytime and anywhere. We need to attach it with our smartphone and we will get a snapshot of our eyesight and the number of eyeglasses.
Saves time: it's very difficult for you sometimes to schedule a time for an appointment with an optometrist because we can't manage it every month, so in such cases, we can use a cheque to get our eyes checked, also, we can visit our eye doctor once in a year and sometimes we order eyeglasses without prescription even, thus saving our time.
Saves money: the tracker costs only 49 dollars, whereas a visit to an optometrist cost double of it.
Accurate results: if we look for the results, we can very easily make our doubts clear by checking the results by visiting an optometrist and do the same test, we will be getting almost similar results, only the spherical reading will seem a little bit improper but that can overcome by different tests, so here we are not insisting you to trust us because even optometrists do believe this device.
Around 50000 people have used this product and nearly 92% out of them are brightly satisfied with it. Luckily we have got a high count of people who has tested this product and approved its functions.
Who Can Use Eyeque Vision Check?
Almost every person who is above the age of 18 years can go for this device because it is safe for use for both near and far-sighted persons.
Frequently Asked Questions:
What is eyeque vision checker?
Eyeque vision checker is a simple, accurate, and time-saving device used to keep a track of your eyesight once in every month, plus we can do this test without consulting an optometrist often.
What are the benefits of eyeque vision checker?
It is very easy to do this test at home and also saves our money and time just by attaching this device with our smartphone and following further instructions.
Where can we buy eyeque vision checkers and how much does it cost?
you can buy this product online and pay accordingly and it costs about $49, which is quite a balanced amount.
What does eyeque vision checker consist of?
It consists of eye care vision checker, micro USB charging cable, attachment strap, cleaning cloth, pupillary distance glasses and quick start guide, optical smartphone attachment, and safety band.
Conclusion
Everyone wants to make life easier and comfortable, so for that, they keep trying innovative scientific gadgets, one among them is the Eyeque vision checker which is helpful for folks of all ages above 18, and it works very efficiently and gives accurate results of the test.
So we recommend you to use this device once and get to know all about its efficiency.